Overview of Patterson, Vaughan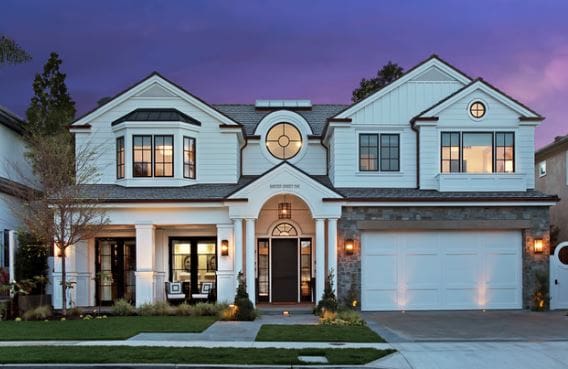 Patterson is one of Vaughan's most sought after suburb communities. It's easy to see why – ideal location with easy access to the rest of GTA, home to great schools and amenities, tranquil and safe neighbourhood.
Location

Patterson in Vaughan is located west of Richmond Hill, comprising of the area along Major Mackenzie Drive West. This suburb community is comprised of Dufferin Hills, Thornberry Woods, Thornhill Woods, Upper Thornhill Estates, and the Valleys of Thornhill.
Developer Info
A lot of the housing communities in Patterson were built by Treasure Hill Homes. These include Thornhill Woods and Upper Thornhill Estates. Treasure Hill Homes a reputable residential property builder that has built homes throughout the GTA, including Toronto, Aurora, Bowmanville, Brampton, Caledon, King City, Markham, Mississauga, Stouffville, Richmond Hill, Newmarket, Oshawa, Woodbridge, Vaughan, and Oakville. It has a strong reputation with TARION (formerly the Ontario New Home Warranty Program), and is a member in fine standing with BILD (Building Industry and Land Development Association), formerly the Greater Toronto Home Builders' Association.
Homes built by Treasure Hill Homes are purposely located in close proximity to public transportation and important amenities, such as schools, supermarkets, clinics or hospitals, and leisure amenities.
Housing Characteristics
The most common housing type in Patterson is single detached. Over 95% of homes are owned as opposed to rented. The overall age of housing is quite young (compared to neighbourhoods in Toronto), with most homes built in 2001 or later. This neighbourhood is ideal for families, with schools and parks nearby.
Transportation
Residents of Patterson have easy access to Highways 7, 400, and 407, making travel to anywhere in the GTA or even Barrie easily accessible. A survey conducted revealed that 18% of those commuting by car were able to get to their daily work destination in 1-15 minutes, 20% in 16-30 minutes, and 11% in 31-45 minutes.
There are also public transit stations and lines served by the York Region Transit (YRT), VIVA express lines, and GO Transit.
Elementary and Secondary Schools
Patterson is home to high-quality schools. Check our other blog posts on the top elementary and secondary schools in York Region. Top schools that serve residents in this area include:
Nellie McClung Public School
Anne Frank Public School
Herbert H. Carnegie Public School
Roberta Bondar Public School
Romeo Dallaire Public School
There are also special schools in close proximity to Patterson, including Leo Baeck Jewish Day School (North Campus) and Bialik Hebrew Day School. Seneca College (Vaughan Campus) is also within commuting distance from homes in Patterson.
Daycare Facilities
Daycare options in Patterson include: First Roots Childcare Centre, Four Seasons Childcare (deemed to one of the top childcare centres in York Region), ACE Thornhill Daycare, and Lullaboo Nursery and Childcare Centre. These facilities provide daycare services for ages ranging from infant to elementary school grades.
Medical and Healthcare Facilities
Mackenzie Health Hospital is the closest major hospital to Patterson neighbourhoods. This large hospital offers comprehensive services ranging from cardiovascular rehabilitation to cancer care, Intensive Care Unit (ICU), pre and post-natal care for newborns, and pediatrics.
Retirement Homes and Facilities for Independent & Assisted Living
Delmanor Retirement Living, Chartwell Valley Vista Retirement Residence, and Chartwell Valley Vista Retirement Residence are some of the retirement home options available in / near Patterson. These facilities offer a range of services such as independent and assisted living, private home care, palliative care, and more.
Leisure Amenities
For the golf enthusiasts, Patterson is the place to be, as it is only a 10-minute drive from Eagle's Nest Golf Club. Since its opening in 2004, it has been ranked one of the top golf courses in Ontario. This golf course features scenic valleys, woodland vistas, and beautiful setting.
For the outdoor enthusiasts, there are many walking trails along the East Don River, which flows right through the community. MacMillan Nature Reserve, Alexander Park, Dufferin Street Reservoir Park, and Sugarbush Heritage Park can provide a retreat to nature without going far from home. Sugarbush Heritage Park is a historic 5.9-acre park that features a children's play area, amphitheatre, gazebo, sitting areas, a lookout point, an informal picnic area, and various walking trails.
Other leisure amenities near Patterson include Canada's Wonderland (a 330-actre theme park for kids and adults alike) and Hillcrest Mall (in Richmond Hill).
Curious to see which properties are up for sale in this neighbourhood? Check out our listings in the Vaughan area.