Our Story
We have created a hub for social interactions, a community-focused brokerage that can help you accelerate your business to the next level.
A space for driven people to meet, enjoy coffee and talk business.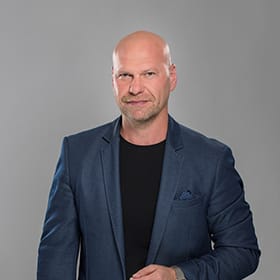 Broker of record and owner Rudy Reznik recognized that many of his business meetings over his 15 years of selling real estate were held over coffee. He came up with the concept to combine both a café and a brokerage under one roof.
Rudy kick started his career by calling his friends and inviting them to his local coffee shop to tell them about the real estate market. Some of his best advice and ideas came to him over coffee and he wants to be able to share that experience with others. By creating a space where neighboring traffic and real estate agents can meet each other over an americano.
With Brewing Brokers' quality partner Ethica Roasters' that provides carefully selected exceptionally high quality raw materials and first class equipment to roast the highest standard of locally roasted beans. Coffee is a specialty that brings joy, happiness and warm memories. The goal is to create an untraditional environment where agents and clients can enjoy that feeling of specialty and build trusting relationships over a cup of Ethica Coffee.
Despite being a real estate brokerage, you don't have to be a real estate agent or hopeful homebuyer to visit Brewing Brokers. The café is a community hub – a meeting place, a co-working space, and neighborhood fixture.
Stop by and say hello at 3153 Yonge St Toronto in Midtown.