Brewing Brokers is a quirky new addition to Toronto's cafe and real estate scene.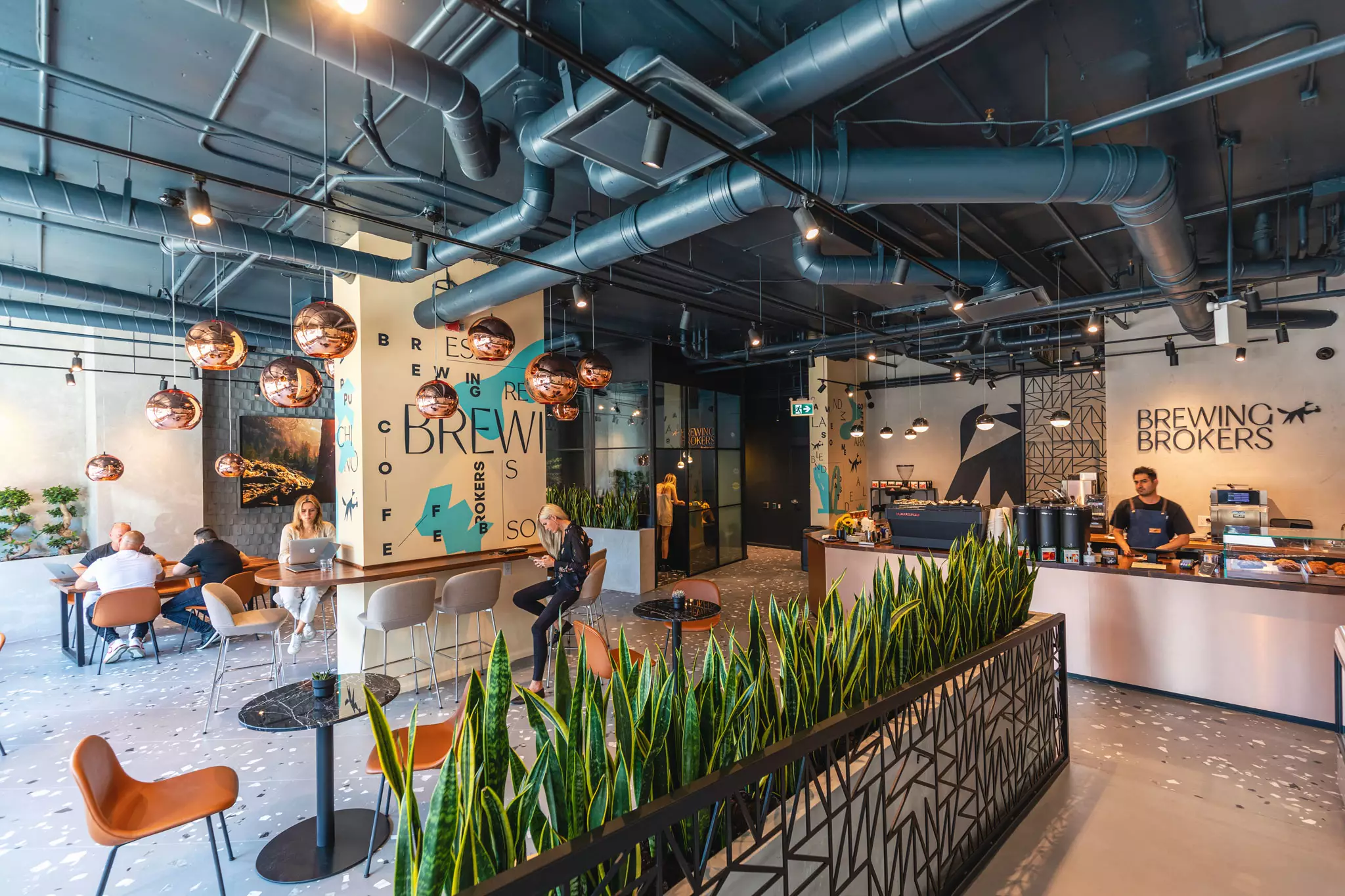 Brewing Brokers is a quirky new addition to Toronto's cafe and real estate scene.
The spot on Yonge Street north of Lawrence Avenue twins two family businesses under one roof, with a cafe that serves as a front door to a real estate brokerage.
And even if you aren't in the market for real estate, the cafe's variety of coffee and espresso beverages – which are made using beans from Ethica Coffee Roasters – are enough of a draw to keep the place popping with customers.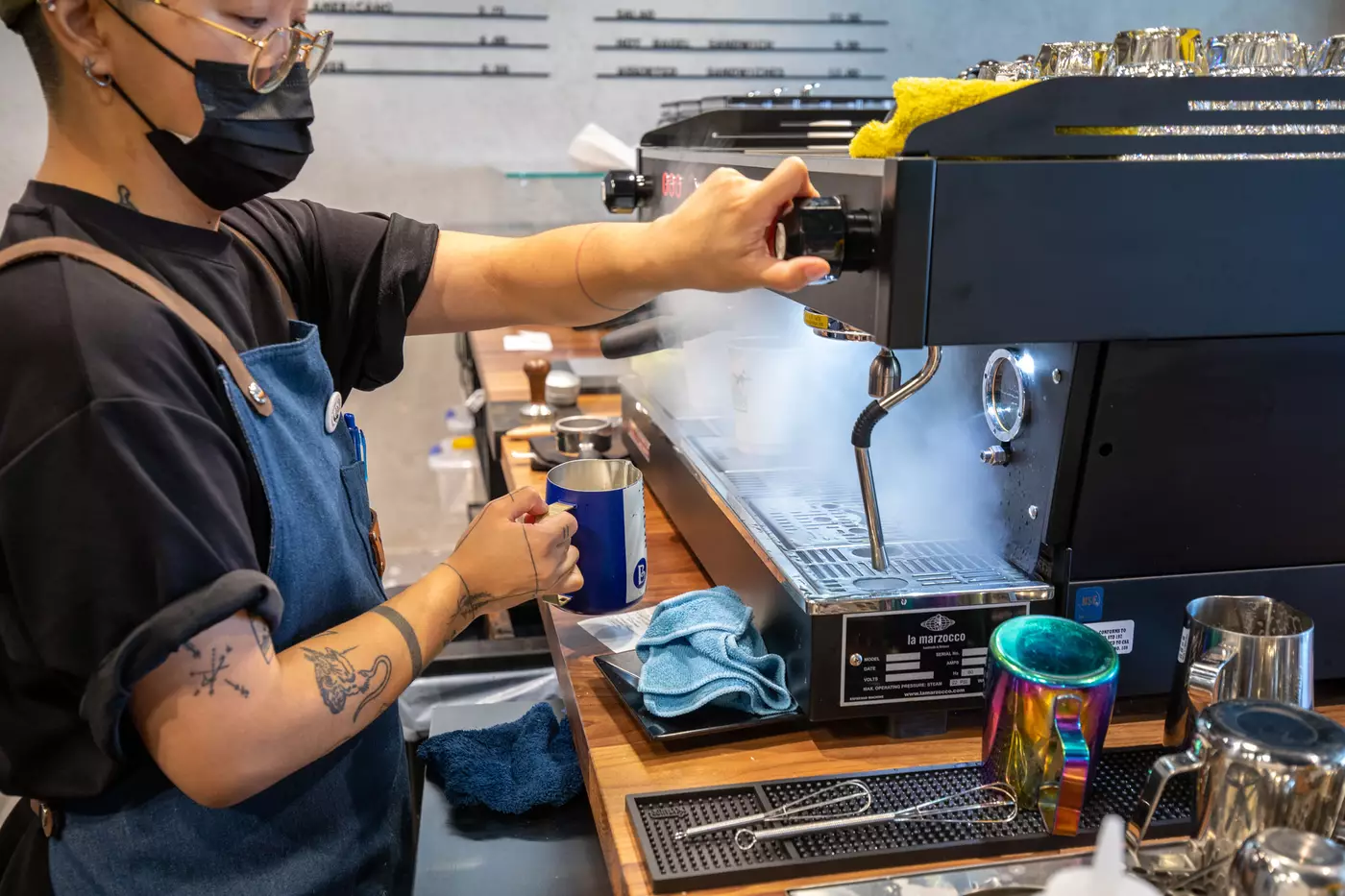 Broker of record and owner Rudy Reznik recognized that many of his business meetings were held over coffee. After 15 years of fighting for seats in cafes, he came up with the concept to combine both a cafe and a brokerage under one roof.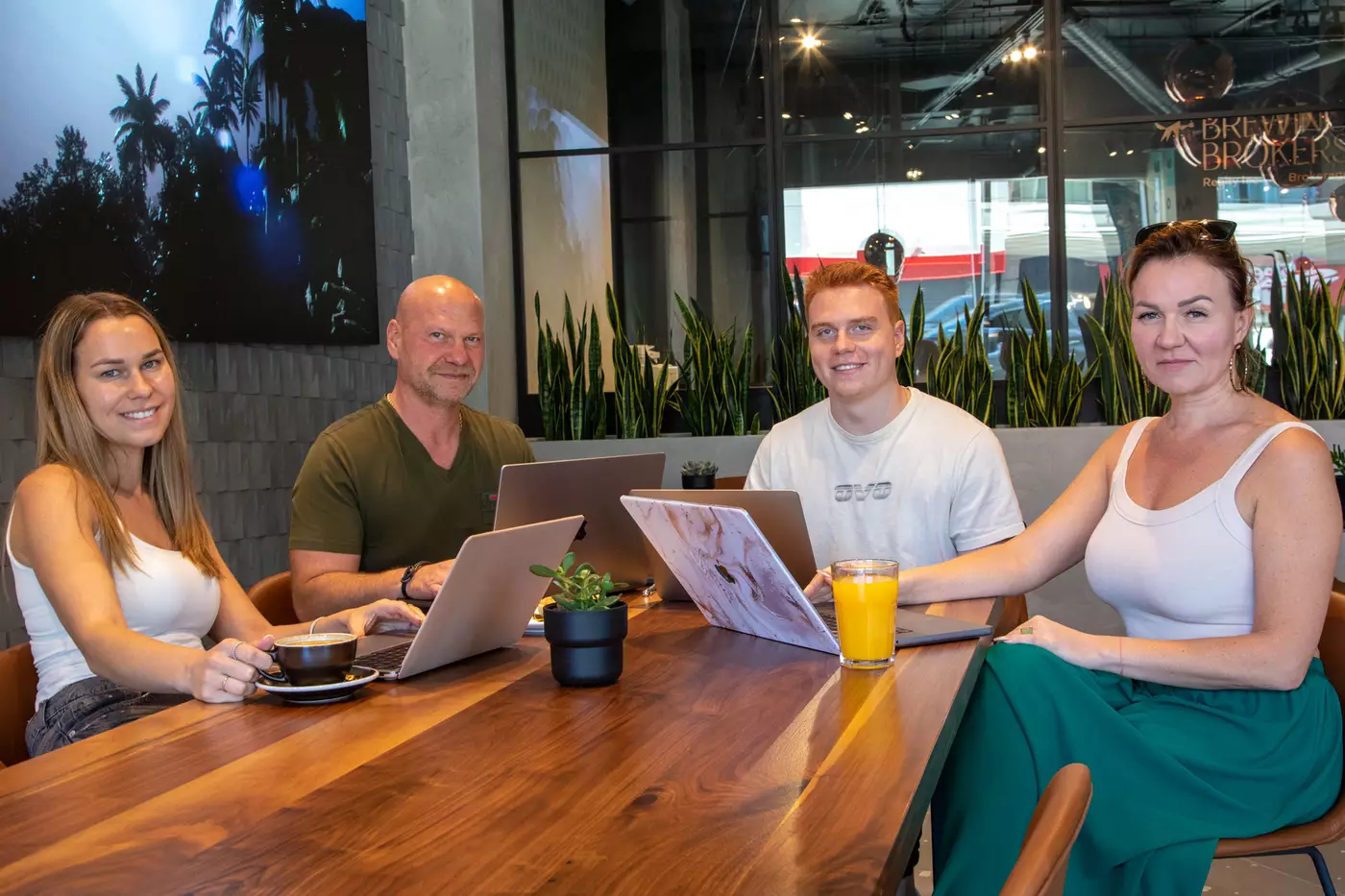 Reznik works alongside his immediate family on the real estate side of the business but leaves the cafe element to the true experts.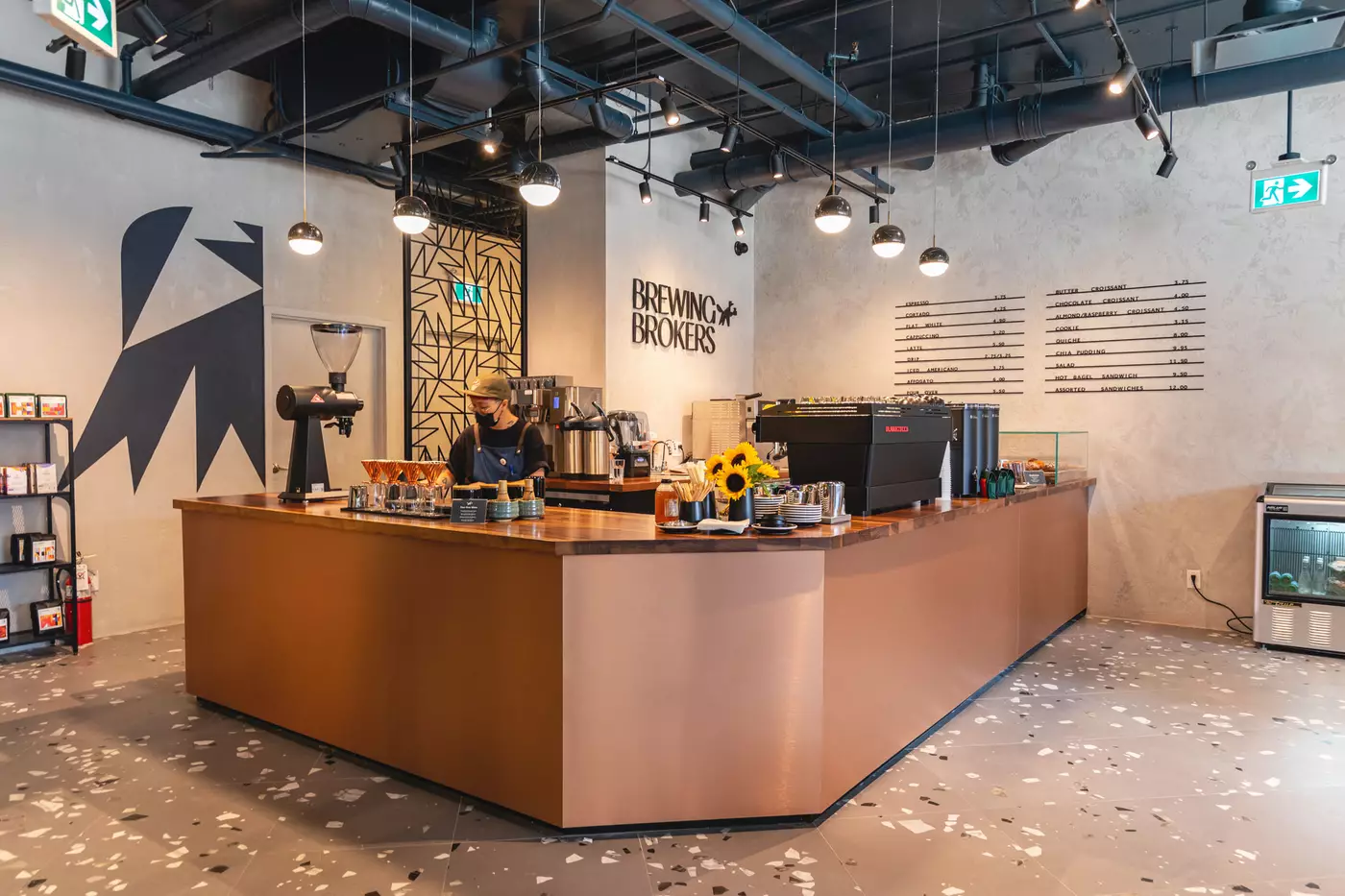 That's where baristas Ehsan Khatib and Monica Leung step in.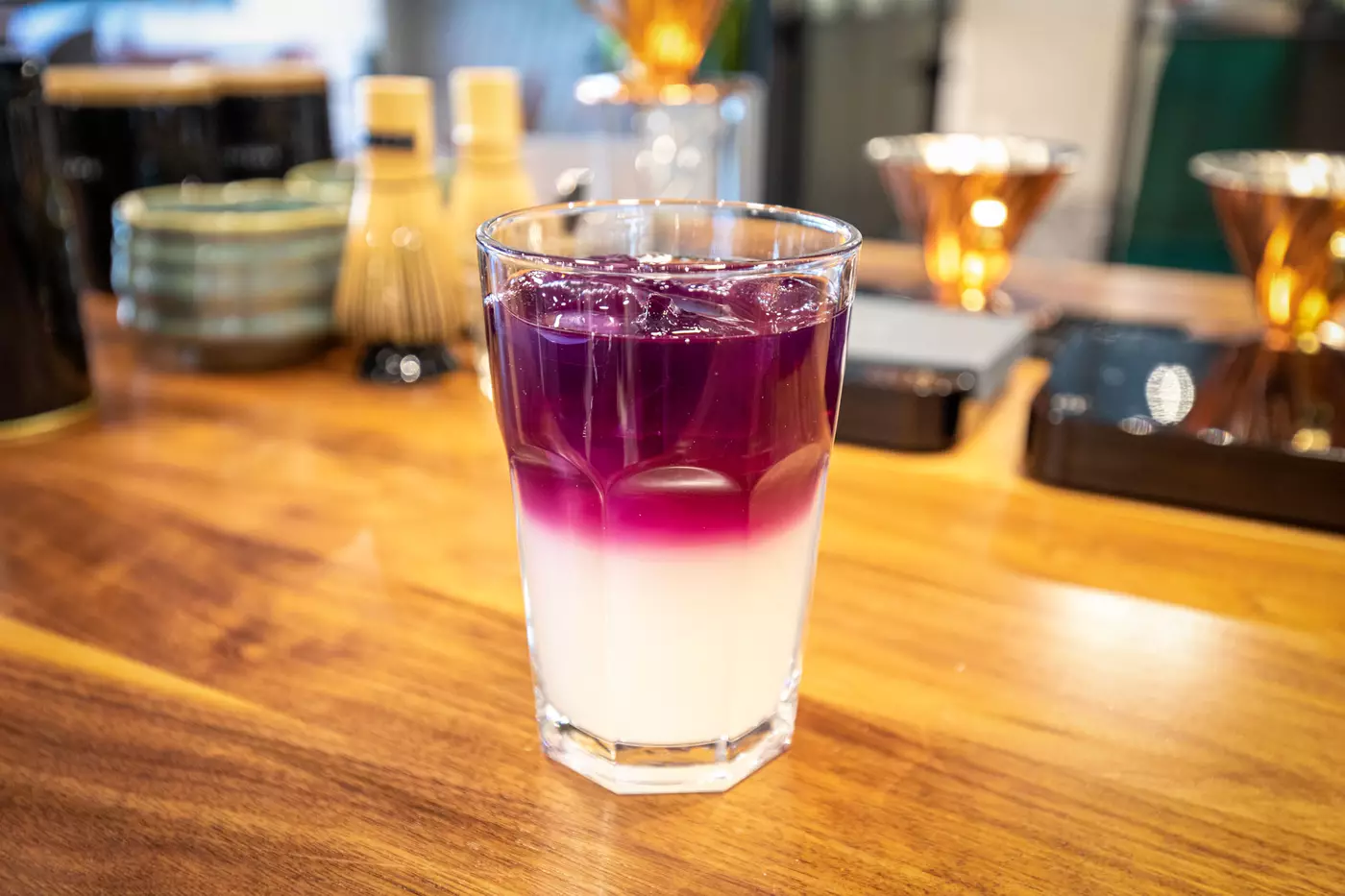 The duo are behind signature drinks like the Blue Delta Lemonade ($5.50), a colourful and refreshing take on the classic Arnold Palmer half iced tea and half lemonade combo.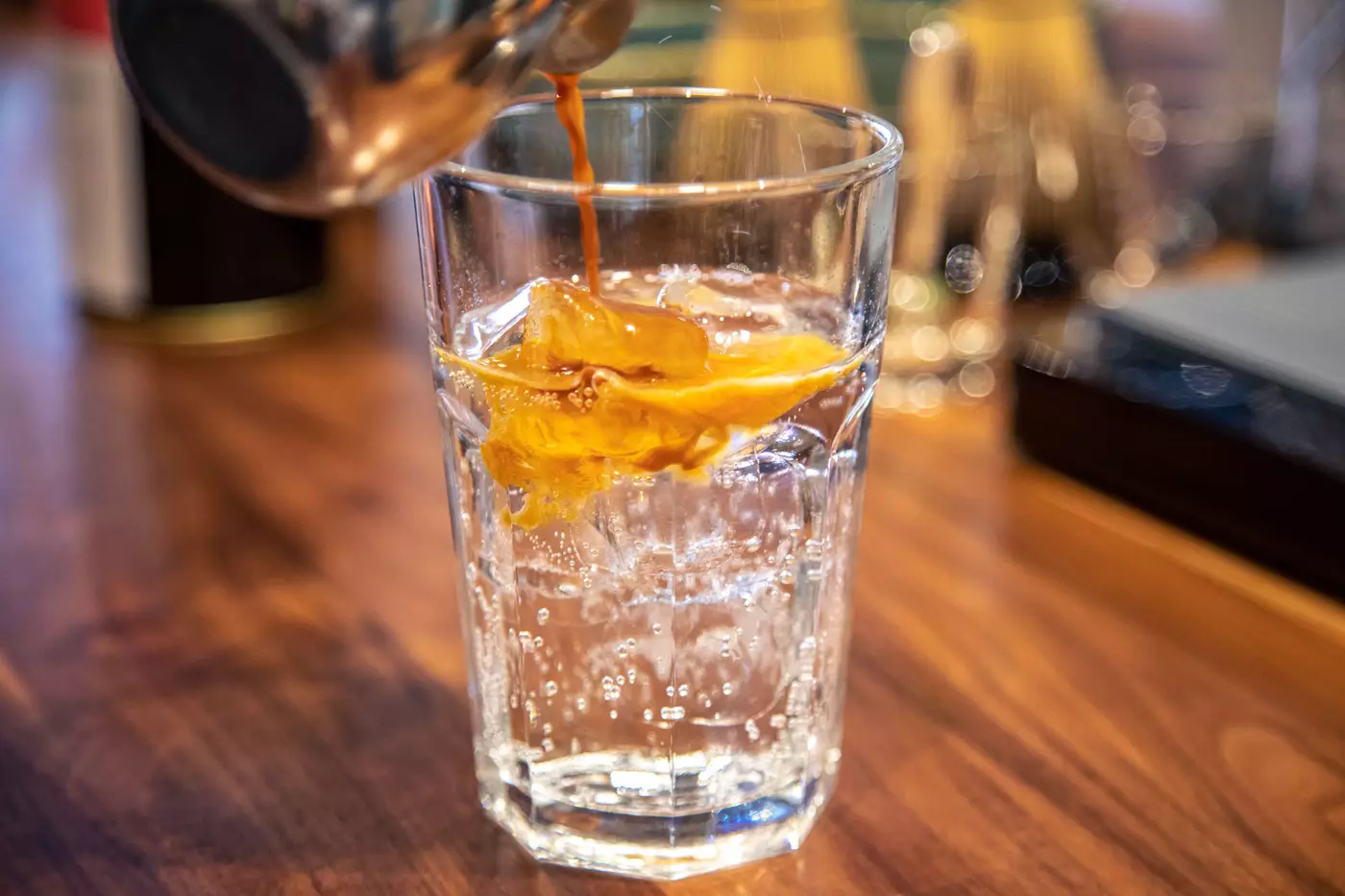 The Espresso Tonic ($7) is an exciting mix of flavours, with complex notes coming from the Brazilian espresso mingling with the bubbly and bittersweet flavours in Fever-Tree's tonic water.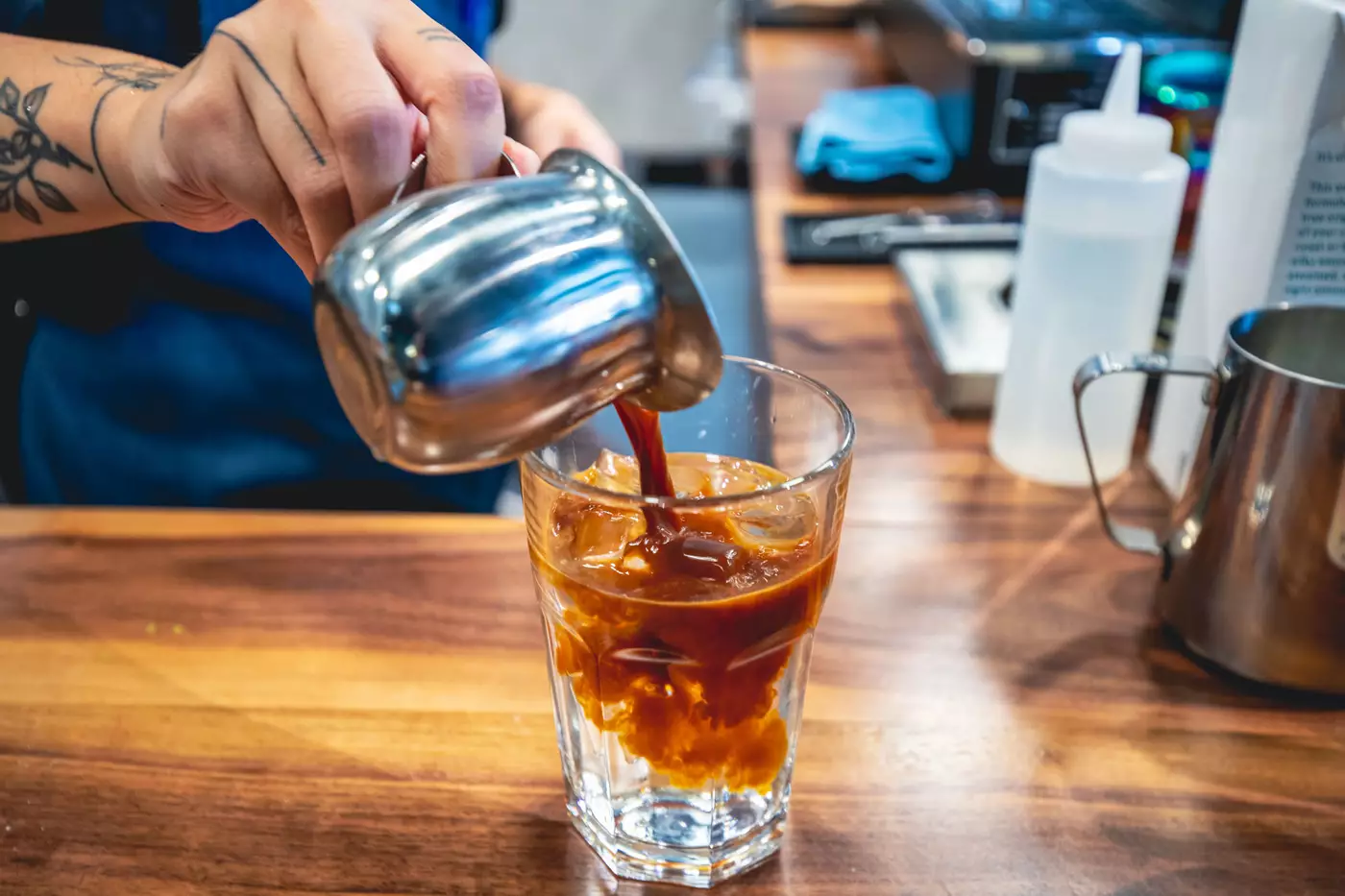 If tonic water isn't your thing, the iced Americano ($3.75) offers more of an espresso-forward experience and highlights the subtleties of the Ethiopian or Brazilian (your choice) beans featured.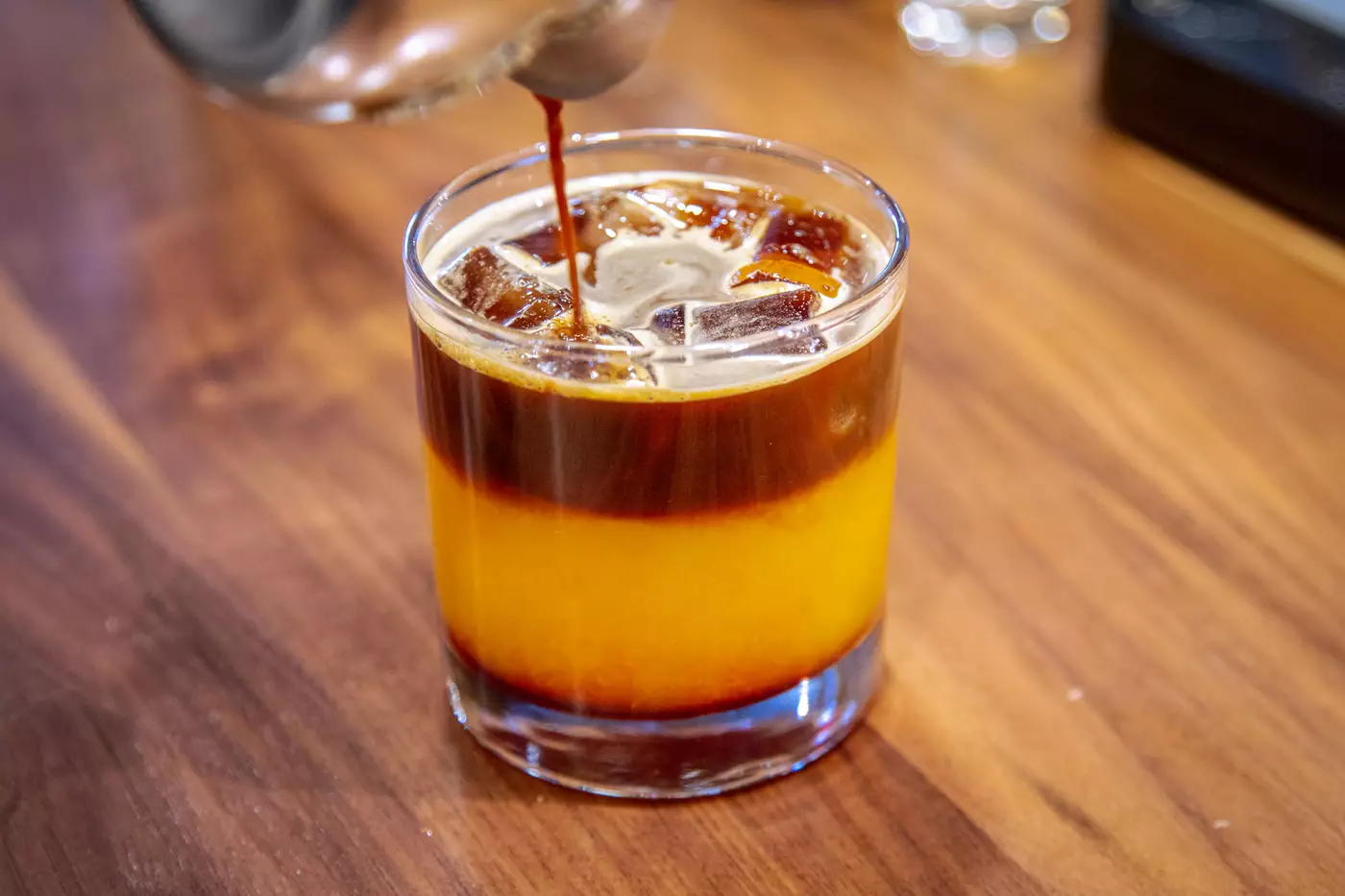 The Bumble ($7) is one where you're just going to have to trust me.
The bizarre combination of espresso, fresh-squeezed orange juice, and raspberry syrup did not sound promising at first, but the orange juice and raspberry syrup really take the front seat in this citrus-forward eye-opener.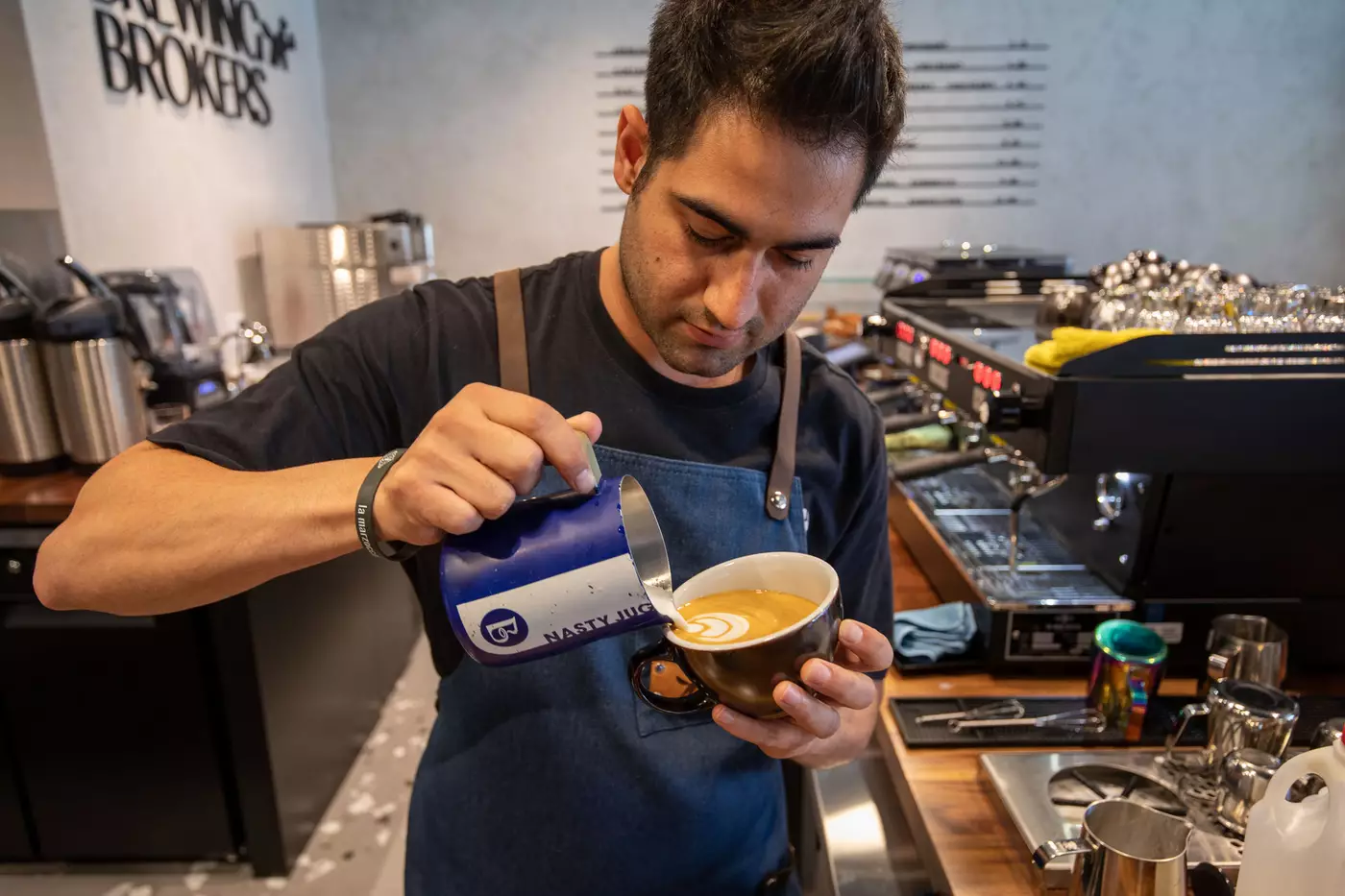 Lattes ($5.20) at Brewing Brokers are best enjoyed in-house, mostly because it's borderline criminal to cover up their astounding latte art with a disposable lid.
Barista Khatib is serious about serving up photogenic drinks, and your camera roll will undoubtedly benefit from ordering one of these.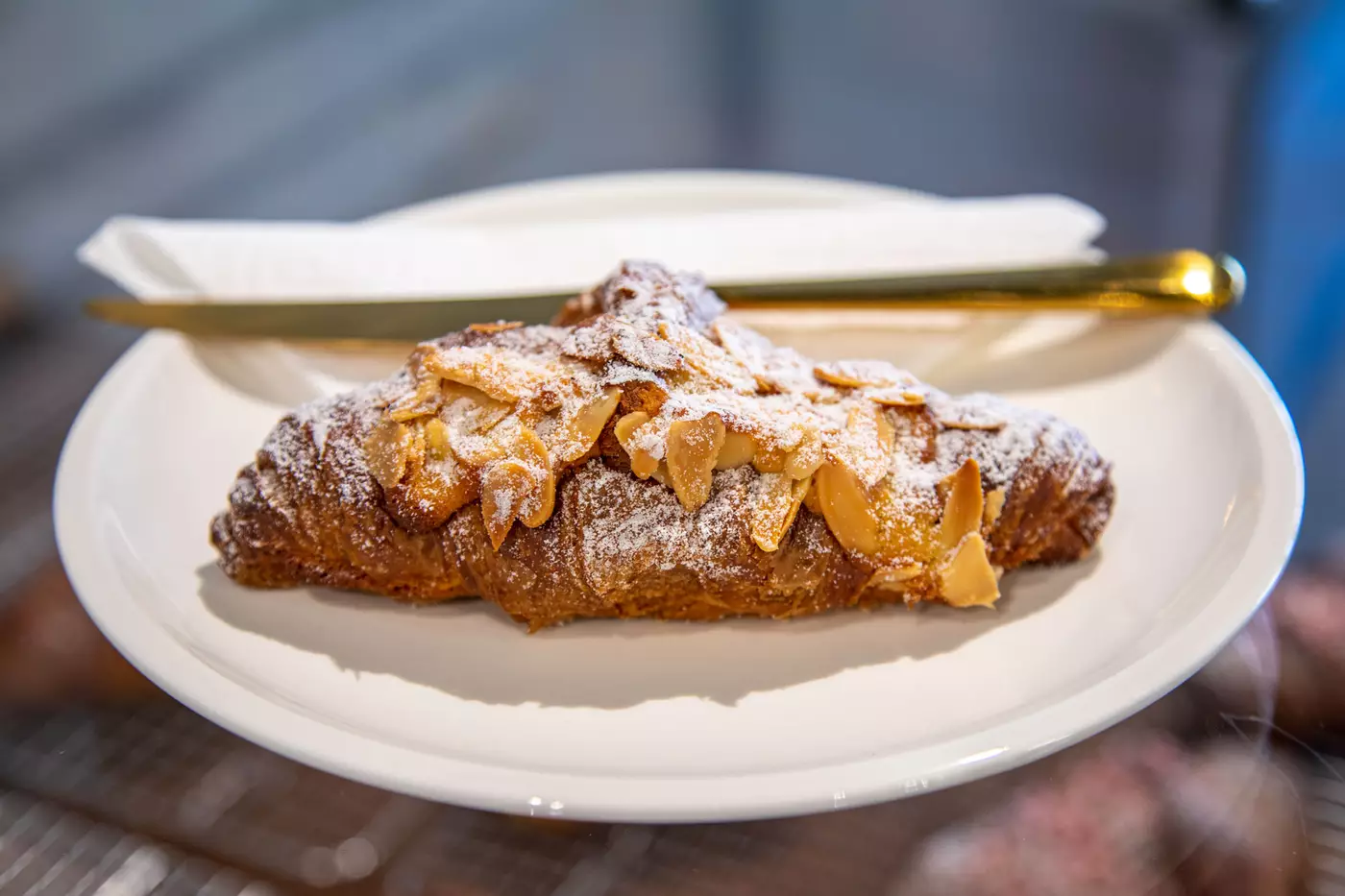 Brewing Brokers offers pastries supplied by D'elysées, including an almond or raspberry croissant ($4.50) with flaky exteriors and a rich, decadent filling.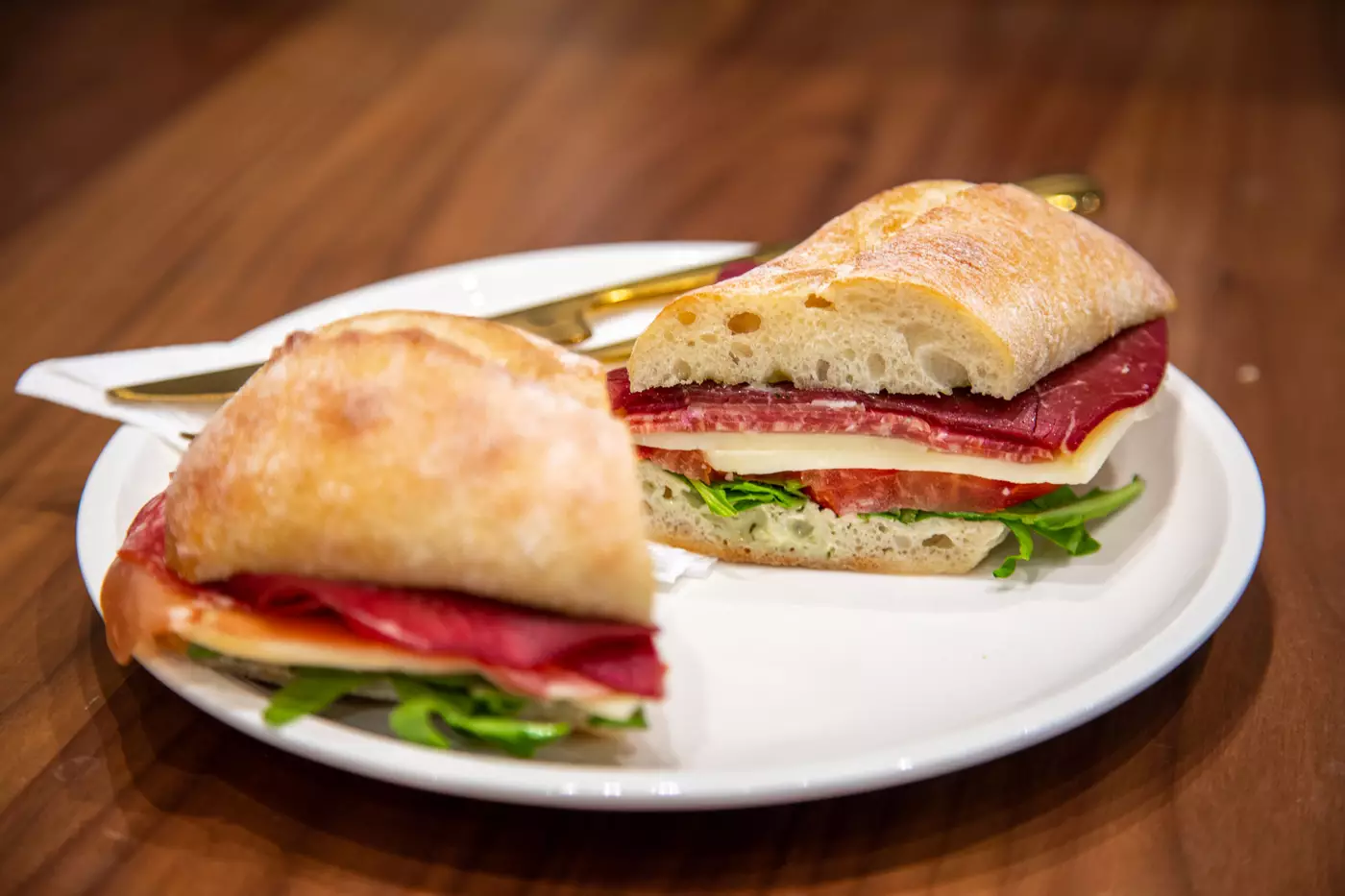 If you're hankering for something a bit more substantial, you can grab meals including the asparagus quiche ($8) from D'elysées, or an Italiano sandwich ($12) — supplied by En Ville — with prosciutto, salami, mozzarella, pesto mayo, arugula, and tomato.
There's also a variety of salads from Parallel Brothers.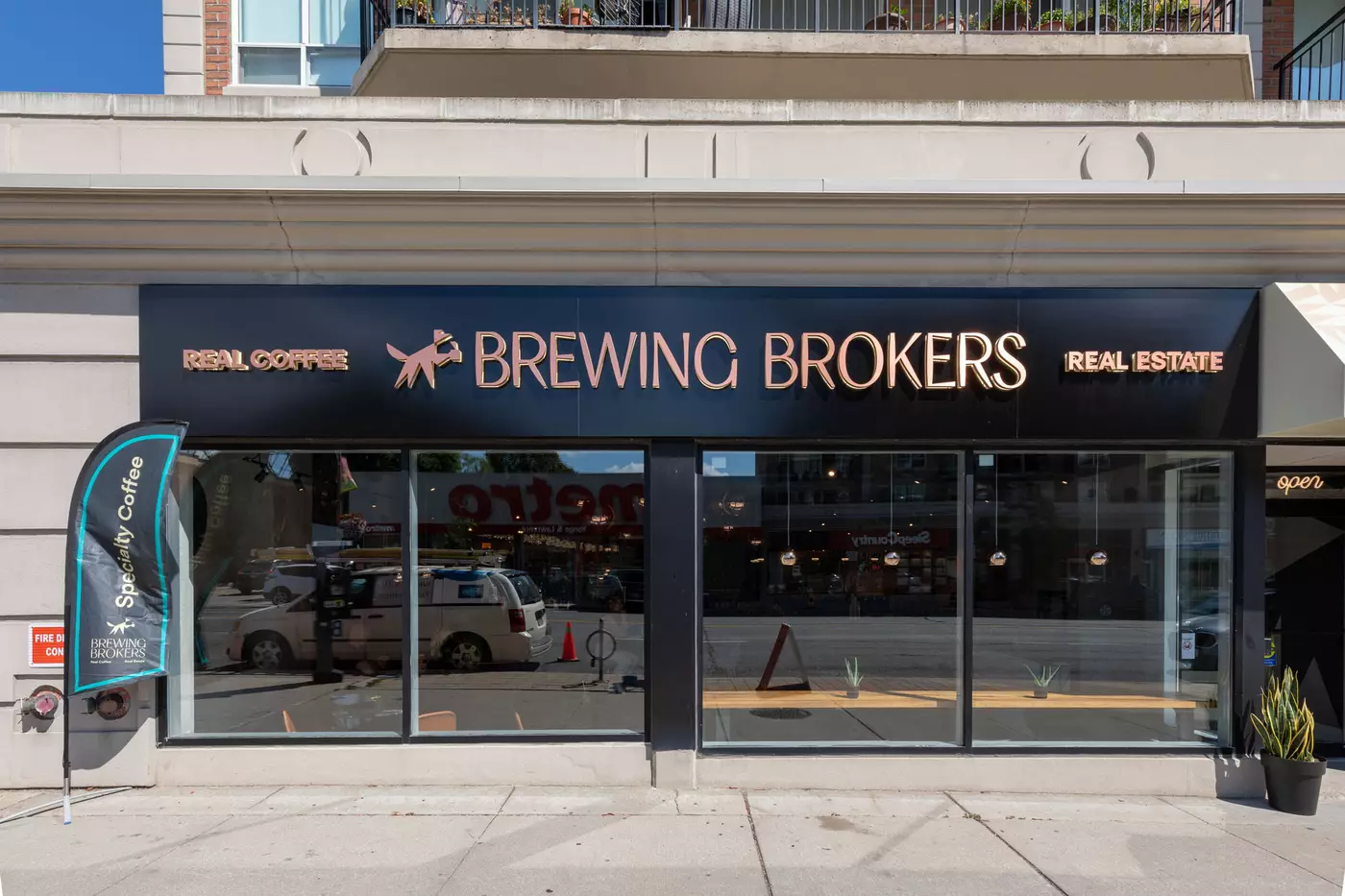 Brewing Brokers is easy to spot on the east side of Yonge Street. Just look out for the black and bronze signage with the stylized dog holding a cup of coffee.