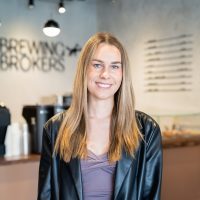 Contact Agent
Register Now
About Four Eleven King
This new condo project is situated in one of the city's trendiest urban pockets, will feature retail and residential space on three different lots.
Four Eleven King Condos is a mixed-use condominium development by Great Gulf for Toronto's Entertainment District. This pre-construction condo project is located on the southeast corner of Spadina Avenue and King Street West. It is slated for a tentative occupancy date in 2021.
This development project involves three separate sites and an ambitious proposal that could add as many as 615 contemporary condominium units to the neighbourhood.
Formerly home to an LCBO, this development is now expected to contain retail – and possibly office space – likely in the form of a new, modernized LCBO and a selection of additional tenants.
Condo Facts Four Eleven King
Price Range

$400,000+

Move In

2021

Floors

42

Units

615

Neighbourhood

King West

Lifestyle

High-Rise
Amenities Four Eleven King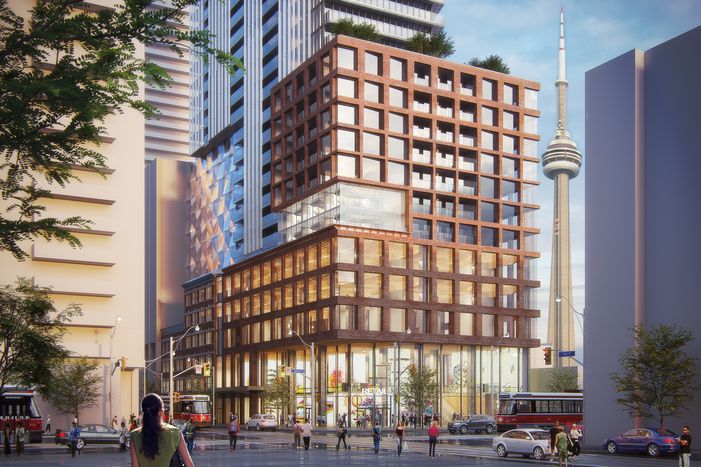 Teeple Architects is currently scheduled to design the buildings, which will likely feature modern, linear facades. An existing heritage building will be restored and incorporated into the base of one of the condominiums.
Details about the building's height and unit mix haven't been released, but several other pre-construction towers in the immediate area have been approved for heights ranging from approximately 30 to 40 storeys. For the most up-to-date details on this project, Register for our VIP list.
Location & Neighbourhood
Condos in the Entertainment District make exciting and dynamic places to call home, whether you're a savvy investor or a young professional looking to set down roots. This high-energy downtown location features some of the city's most lavish, modern residences and puts you right in the middle of the action; including some of Toronto's hottest bars, clubs, theatres and restaurants, which are just steps away.
This area has seen a record amount of recently-completed and proposed development, including a 7-acre, master-planned community, three luxury hotel and residence projects and an abundance of sleek condo towers. Another development in the works is slated to add significant creative studio and gallery space, along with a new campus for OCAD University, further strengthening the area as a vibrant, cultural urban destination.
Part of the city's downtown "urban growth centre," it's slated to feature even more density in the coming years.
Location 411 King St W, Toronto, ON, Canada.

Condos for sale nearby
411 King St West scores a perfect 100 on both its Walk and Transit scores. Daily errands are all within walking distance, while two 24-hour streetcars are steps away and the St. Andrew subway station is a short walk east. From St. Andrew, it's just a single stop to Union Station, which connects to the GO train, Via Rail and the Union/Pearson Express.
The Entertainment District makes a great spot for professionals, as it's a short walk to the Financial District, where it's estimated over 200,000 people work. With the amount of office space proposed for Toronto's downtown, it's likely that this number will increase.
Dynamic and energetic, this neighbourhood is easily one of our favourites.
Four Eleven King Condos Highlights:
Has a walkscore of 100/100: walkable EVERYWHERE
Located in the Waterfront Communities-The Island neighbourhood in Toronto
Located in Toronto's Entertainment District
Steps from The Rogers Centre, Roy Thompson Hall, Metro Toronto Convention Centre, CN Tower, Ripley's Aquarium and TIFF Bell Lightbox
Walking distance to St Andrew Station & Union Station
Short commute to University of Toronto and Ryerson University
Close to shops, restaurants and schools
Has a transit score of 100/100: world class public transportation
Nearby parks include Clarence Square, Victoria Square Park and Simcoe Park