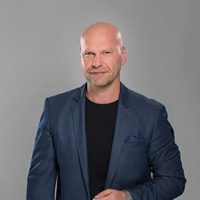 Contact Agent
Register Now
About 199 CHURCH CONDOS
199 Church is a new high-rise development by CentreCourt and Parallax. Prices estimated to be starting from $400,000s and will feature 478 units at 37 storeys. 199 Church is nearby Ryerson Community Park at Ryerson University and beside Arena Gardens. The closest transit or subway station would be Queen TTC Subway Station and College TTC Subway Station. The project will be walking distance to Yonge-Dundas Square, Toronto Eaton Centre, including Ed Mirvish Theatre and plenty of highly rated shops and restaurants. 199 Church Condos is estimated to be completed in 2025 and will be located on 199 Church Street in the Garden District neighbourhood in Toronto.
199 Church Condominiums have underground parking garage which will contain 79 spaces.
Condo Facts 199 CHURCH CONDOS
Price Range

$400,000+

Move In

Q4 2024

Floors

37

Units

478

Neighbourhood

Garden District

Lifestyle

High-Rise

Developer

CentreCourt Developments

Walk Score

98

Transit Score

98
Builder Developments 199 CHURCH CONDOS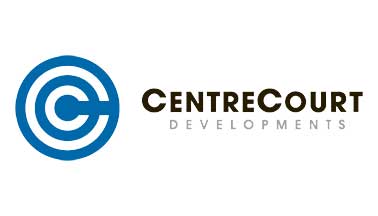 CentreCourt is a well-established developer in the Greater Toronto Area and is the mastermind behind 18 high-rise buildings, comprising approximately 9,000 units and 4.4 billion dollars under development. CentreCourt collaborates with the best architects, interior designers, and planners to ensure building standards are constantly exceeded and represent the prime of Toronto living. CentreCourt has worked in this area in the past, with Grid Condos at 181 Dundas St E, Core Condos at 68 Shuter Street, Karma Condos at 21 Grenville Street, and under construction at 411 Church.
Lifestyle 199 CHURCH CONDOS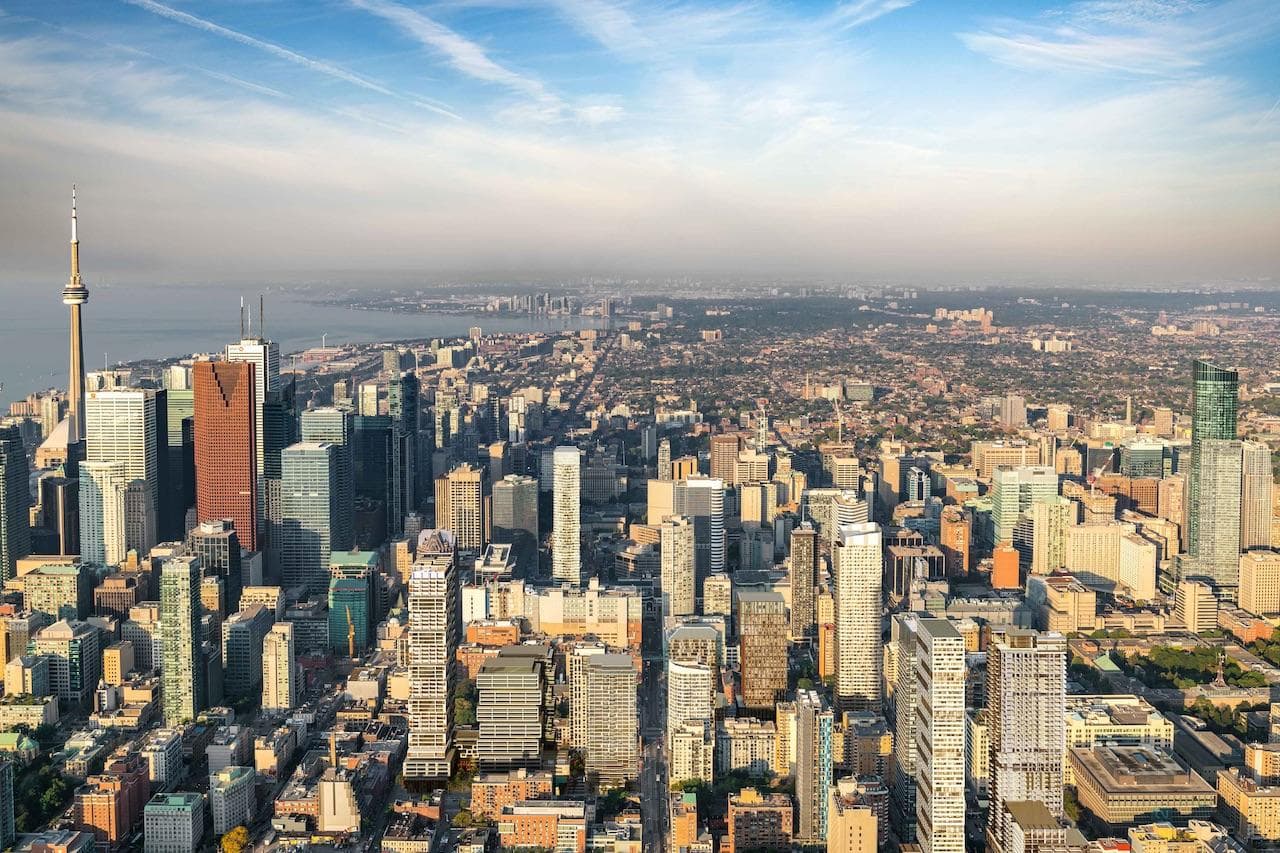 Enjoy living close to some of the city's best shopping at CF Eaton Centre. Explore hidden city gems like Kensington Market or St. Lawrence Market. Have a night out on the town in the Fashion or Entertainment District. Local attractions like Scotiabank Arena, BMO Field, and Rogers Centre can offer a sporting event or concert. There is always something new and exciting to experience when living at 199 Church Condos.
More so than convenience, this address has the prestigious advantage of close proximity to the city's top landmarks.
In less than 5 minutes, residents can walk to the city's top meeting area Yonge-Dundas Square, the city's long-running downtown retail centre Nordstrom Toronto Eaton Centre as well as a 24-screen multiplex movie house. Meanwhile, the downtown campus to Ryerson University lies immediately to the north of Dundas, while St Michael's Hospital and a Canadian Tire can also be found within this golden perimeter.
In less than 10 minutes, residents can walk to such important city centre landmarks as Toronto City Hall, George Brown College, Allan Gardens, and Cabbagetown neighbourhood to the east. In less than 30, residents can reach the campus for University of Toronto as well as Yorkville at Bloor and University Avenue.
At this point down the page, this list will only get longer, but it also gets more impressive.
Location 199 Church St, Toronto, ON M5B 1Y7, Canada.

Condos for sale nearby
Amenities 199 CHURCH CONDOS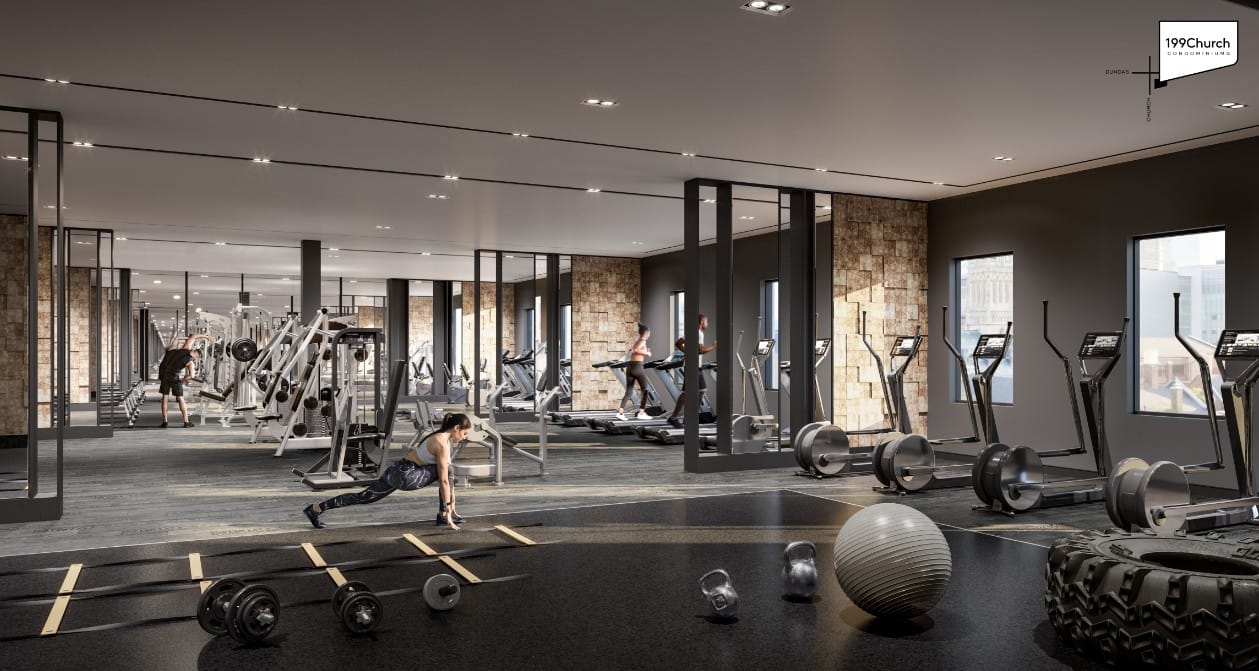 199 Church Street Condos is planned to stand 37 storeys-high and contain some 478 suites. In addition to boasting an unrivalled location, 199 Church St Condo project also has the distinction of becoming one of the city's more distinctive skyscrapers.
Featuring an asymmetric facade with a evocative horizontal contour placement that instills a strong sense of dynamism, this unique condo is a new construct that builds upon an existing 4 storey-high heritage building. As a mix of old and new, this future landmark boldly leads by example as it respectfully pays tribute to the past, melding its brick highlights in with its venerable predecessor.
World-class entertainment and cultural venues within walking distance include the Ed Mirvish Theatre, Massey Hall, the Elgin and Winter Garden Theatre Centre, The Senator Jazz Bar, the Art Gallery of Ontario, the Phoenix Concert Theatre, and the Sony Centre for the Performing Arts.
In addition to local fitness clubs, residents can opt to stay in shape at the nearby Toronto Central YMCA. Likewise, local parks in the downtown core include Trinity Square Park and its public labyrinth, St James Park, and Grange park. Residents even have the option of going for a breath of fresh air at Riverdale Farm or even on Centre Island, reachable within 44 minutes by ferry.
Church and Dundas is also home to a number of public institutions. Local public schools include the Elementary School Gabrielle-Roy and Jarvis Collegiate Institute, while the Bond Street Nursery School will cater to preschoolers. At the same time, the downtown core is home to a number of hospitals that include St Michael's, Toronto General, the Hospital for Sick Children, Mt Sinai, and Women's College Hospital.
And yet, even with most everything located within walking distance, locals have the option of using a world-class public transportation system, one that is recognized as a "Rider's Paradise" with an unsurpassable Transit Score of 98.
Dundas Station is located 5 minutes away by foot, while Sherbourne Station can be reached in just 17 minutes by bus. Streetcars are consistently plentiful and can be found on Dundas and Queen to the north and south, both reachable within a 4 minute walk. Getting to Union Station will take 12 minutes by bus, while a trip to the Pearson International Airport will take 43 minutes by UP Express train. As well, a 9 minute walk will take residents to the Greyhound Canada Transportation Centre that provides service to locations across Ontario and USA.
But for all the use that listing time intervals will do, words fail to describe the change that condo residents will feel by choosing to live here. Living downtown provides an immense satisfaction that has to be experienced rather than explained. It's a lifestyle of immediacy and of vibrancy, and it's available to everyone who chooses to live at 199 Church, the condo that provides the ideal urban lifestyle.