Why Brampton is a Desirable Location for Real Estate in the Peel Region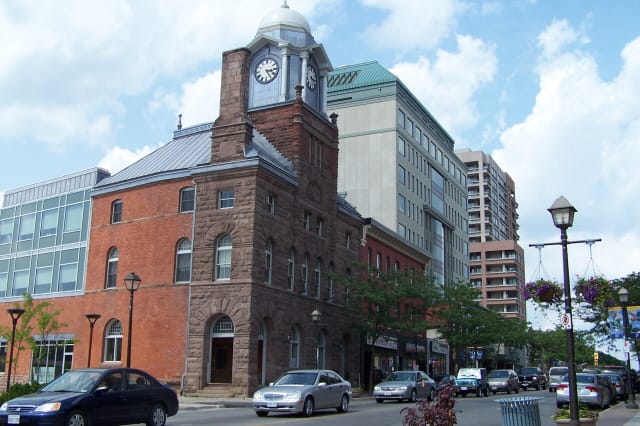 Brampton, a suburban city in Peel Region, is Canada's ninth most populous municipality, and the third most populous city is the Greater Golden Horseshoe Region (behind Toronto and Mississauga). There are many reasons why this city has had tremendous growth in the past few decades, and why it continues to be one of the most desirable municipalities for real estate today. These include: variety and breadth of services and amenities offered, presence of good schools, safe neighbourhoods, and easy transportation access. Beyond these elements, here are the top 3 reasons why you should consider Brampton as a place to live or invest real estate property in.
Reason #1: High Ranking on the List of "Best Places to Live in Canada"
The "Best Places to Live: Canada Liveability Report", which focuses on various quality of life factors, ranks Brampton highly in terms of easy access to shopping, dining, and green spaces, proximity to public transit, and cultural and community centres. These factors often weigh highly in home buying decisions – mainly because Canadians spend more than two-thirds of their time in their own neighbourhood.
The categories that Brampton scores highly on:
Availability of work / access to employment
Availability of public transit
Access to green places and parks
Availability of small and large stores
Economic development
Population growth
Easy access to bike lanes/walking paths
In addition to achieving the highest overall score in the Canada Liveability Report, Brampton has also been listed as the 199th best Canadian community to live in (out of 415) by Maclean's Magazine. It beat Mississauga in this ranking. Data on 415 towns and cities across Canada was gathered and compared in the following categories: wealth and economy, affordability, population growth, taxes, commute, crime, weather, access to health care, amenities, and culture.
Maclean's Magazine cited that Brampton achieved its ranking due to its amazing amenities, diverse demographics, and weather. Full points were awarded for Brampton's amenities. Brampton is home to 3 post-secondary institutions (Algoma University, Sheridan College, Liaison Colege), 2 movie theatres (SilverCity and Cineplex Odeon Orion Gate Cinemas), and many restaurants and bars.
Weather in Brampton is considered to be better than in its neighbouring Mississauga. On average, Brampton has 229 days with temperatures above 0 degree Celsius, and 122 days with temperatures above 20 degrees Celsius.
Maclean's also mentioned that Brampton has low crime statistics compared to other Canadian communities. The five-year crime severity index is at 42 compared to the national average of 73. According to Statistics Canada, "crime severity index refers to a measure of police-reported crime that reflects the relative seriousness of individual offences and tracks changes in crime severity".
Reason #2: Strong Economy and Job Opportunities
Brampton has an unemployment rate of 6.4 per cent, below the national average. The median household income is $94,185, while the average primary real estate price is $1,112,209.
Historically, Brampton was known as "The Flower Town of Canada", a title based on its large greenhouse industry. Today, Brampton's major economic sectors include information and communication technologies, life sciences, advanced manufacturing, retail administration, logistics, food and beverage, and business services.
A lot of companies base their headquarters in Brampton. These include Loblaw Companies, Rogers Communications, Maple Lodge Farms, Canadian Tire, Chrysler Canada (Brampton assembly plant), Brita, Clorox, and Gamma-Dynacare Medical Laboratories. The Canadian Forces Army Reserve unit The Lorne Scots (Peel, Dufferin, and Halton Regiment) is also located in Brampton.
Other major companies operating in Brampton include: Amazon, Best Buy, Ford, CN Rail Brampton Intermodal Terminal, Nestlé, Frito Lay Canada, Goemans Appliances, Parkinson Coach Line, and MDA Space Missions.
The presence of all of these companies operating in the city creates massive economic opportunities and jobs for residents and those living in and around the GTA.
Reason #3: Cultural, Linguistic, and Religious Diversity
With the visible minority population making 73.3% of the overall total population in Brampton, it is no wonder that the city is considered to be one the most culturally, linguistically, and religiously diverse in the province and country. Based on the 2016 census, the most common ethnicities in Brampton are East Indian (33.4%), Canadian (10.8%), Jamaican (7.8%), English (7.4%), Irish (5.3%), Scottish (5.1%), Punjabi (5.0%), Italian (4.3%), Portuguese (4.1%), and Filipino (3.7%).
Religious diversity is apparent as Brampton is home to various temples, mosques, and churches.
Cultural diversity lends itself to linguistic diversity. The 2011 census indicated that English was spoken as primary language by 51.71% of the population. The next most common languages were Punjabi (spoken by 17.51% of the population), Urdu (2.79%), Portuguese (2.12%), and Gujarati (2.12%).
Which Neighbourhoods in Brampton are the Best for Real Estate?
Now you might be wondering: knowing that Brampton as a whole is one of the most livable places to live in Canada, where are the best places to live within Brampton? Some of the best neighbourhoods for real estate in Brampton are Heartlake, Sandringham, and Fletchers Meadow. These neighbourhoods have high walkability scores, with good access to retail shops, restaurants, public transit, and green spaces.
Sandringham has a high housing supply. Vales of Castlemore is also a hidden gem neighbourhood due to the housing affordability of its larger size property supply.
Looking to see which properties are for sale in Brampton? Click here to browse our listings.