Unionville: The Cultural, Green, and Scenic Enclave within Markham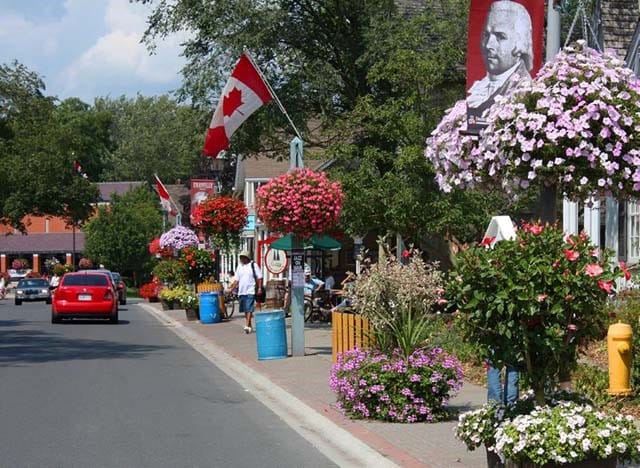 Markham is home to Unionville, one of the most scenic, and culturally and historically rich neighbourhoods in the GTA. Unionville is a former village of Markham, and the historic village or downtown section is typical of a small town that was developed starting in the early 1840s. Historical Main Street was once home to the village's first grist mill.
There is major tourism draw to Unionville – thousands of visitors come each year to enjoy the year-round cultural activities that take place along Main Street (such as the annual Unionville Festival). The area also has numerous pubs, restaurants, art galleries, and boutique shops that give the neighbourhood a charming old village feel. A number of popular films and TV series have been filmed here, including Gilmore Girls, where Unionville was the setting for the fictional Connecticut town of Stars Hollow.
Top activities and things to do in Unionville include:
Unleash Your Artistic Side at the Varley Art Gallery
Varley Art Gallery is just one of the many art galleries in Unionville. It is named after Frederick Varley, an artist from the Group of Seven. Check out paintings, crafts, and works dedicated to Canadian art and landscapes. Some of the art galleries also offer drop-in and regular classes such as drawing, painting, and craft workshops.
Attend the Annual Unionville Festival
The festival has its roots dating back to 1969, originally organized to raise funds and awareness to fight the provincial plan to destroy the area by building a four-lane road up the middle of the town. Today, the festival draws thousands of visitors, and offers live music, small vendor displays, handcrafts, and booths by community groups.
Check Out the Many Businesses, Shops, Restaurants, and Pubs
With dozens of unique and boutique retail shops, restaurants, and pubs, you can easily spend a whole day browsing and enjoying the pedestrian-friendly atmosphere of Unionville.
Step Back in Time and Bask in Music, History, Heritage, and Culture
Events and festivals happen all-year-round in Unionville, although summer is an especially busy season. Sometimes there are horse-drawn carriages that you can take and make you feel you've stepped back in time. Here are some of the annual festivals held in Unionville:
Unionville Village Festival (first weekend of June)
Unionville Heritage Festival (Labour Day)
Olde Tyme Christmas Candlelight Parade (first Friday of December)
Olde Tyme Christmas Breakfast with Santa (morning after the parade)
Canada Day (July 1)
Markham Jazz Festival (August)
Thursday Nights at the Bandstand (all summer long)
Silver Mills Farmers' Market (spring to fall)
Shop for New Apparel and Pamper Yourself
The retail shops on Main Street in Unionville provide a wide array of fashion apparel from New York, California, Paris, Rome, Sweden, and more. Clothes range from casual, formal, and business wear to sportswear and bridal wear. Then pamper yourself in one of the many spas and salons to make it a relaxing end of shopping day.
Enjoy the Patios with Some Sweets
A lot of the restaurants and pubs along Main Street have patios that can be enjoyed, weather-permitting. Why not have some ice cream from the Old Firehall Confectionary? They offer a ton of flavours and sweet treats including marshmallows, fudge, truffles, and cupcakes.
Step into Nature
There are walking and easy hiking and biking trails around Toogood Pond for those who want to step into nature for a bit. Fishing at the pond is permitted for license holders. Alternatively, you can just relax by the water with a picnic or a good book, or view wildlife including geese and fish.
Stroll along a Past Movie Set
The first season of Gilmore Girls was filmed on Main Street in Unionville. It stood as the fictional Connecticut town of Stars Hollow. Pretend you're strolling down this picturesque street as part of the Gilmore Girls cast.
Check out the Unionville BIA website for up-to-date info on upcoming events and list of businesses, shops, and dining places.
Contact us to book showings for properties in Markham and/or surrounding areas.