Tips to know before renting a condo in Toronto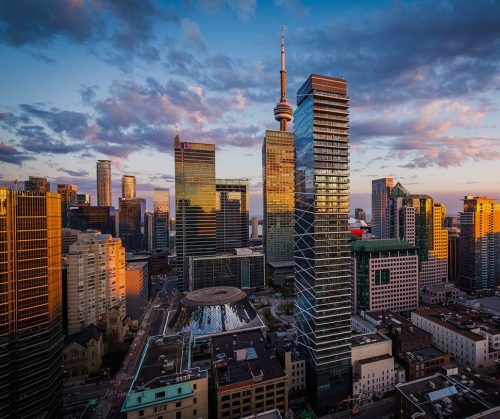 Narrow your search
Are you looking for a good condo to rent in Toronto? Then you have to narrow your search. Try and put into consideration the basic requirements you need. Do you want a condo close to your place of work? Or you would prefer a place close to school, mall or your favorite pass time joint. These salient points should be noted in other to narrow your search. Some condos in Toronto come with other lovely utility packages such as a pool, bar, restaurant, gym centers, etc. Well, it's our duty at Brewingbrokers to help you get the specific condo that will suit you. We take all your needs into consideration in other to give you nothing short of the best.
Be wary of scammers online
When trying to get a condo for rent in Toronto, it is advisable to engage the services of a trusted local agent. Be very careful not to fall prey to online scammers with ridiculous offers and jumbo promises. Get the best hands to do the best job for you and be rest assured that it is done. When you need to rent a beautiful condo in Toronto, who are you going to call? Brewingbrokers of course. We guide you through the right channel and ensure you get just what you asked for. We only promise what we can deliver and deliver what we have promised. You have nothing to fear or worry about when it comes to helping you get the best condo for rent in Toronto. We have a proven track record and we abide by our mantra of providing the best accommodation in Toronto.
Pay a personal visit to the condo before renting
Just like the popular saying "you can only get the taste of the pudding when you eat it" that for sure is true. If you want to rent a condo in Toronto, it is advisable for you to pay a personal visit to the place at a different time of the day. This will give you first hand information on the condo you're renting. You will also have a chance to see the activities around the condo during off-work hours and working hours. At Brewingbrokers, we will guide you through this and take you on a tour of the property you're planning to rent. We make sure you're involved in all key decisions concerning the condo you're renting.
Make sure you read all the necessary documentation
Before renting a condo in Toronto, you should ensure that you read all the necessary documentation regarding the condo rentals. Ask questions on areas you don't understand. Pay close attention to the covenant, conditions and restrictions of the owner's association. Some owners do state clearly on the number of tenants in a particular unit. Some even specify the number of visitors you accommodate or if you will have any pets. The CCRs states clearly on whose shoulders lies the burden of repairs and maintenance. If you feel the conditions are stringent, then you can choose not to rent the condo. We at Brewingbrokers help to guide you on the various documentation and offer professional advice concerning renting of such condo. We offer our services undeterred till we are sure that you're satisfied.
Find out if the rentals contains insurance requirements
It is important to verify if your lease comes with some level of insurance. You can also verify if there is an insurance policy on the condo to cover fire accident or damages to properties in the condo. This enables you to know the right approach to take in the case of such unforeseen circumstances. Brewingbrokers plays a very important role in helping you make the right choice. We give you expert advice on issues such as this in other to keep you fully armed with the relevant knowledge.
What We Offer – Best Price
Brewingbrokers offers the best prices when it comes to renting a condo in Toronto. We understand the financial plight of many condo seekers in Toronto, and we are prepared to give you the very best of pocket-friendly prices. You don't have to break the banks in other to rent a condo in Toronto. Brewingbrokers is your one-stop housing and condo partner you can always trust.
Legal and professional advice
Renting a condo in Toronto involves having to deal with some documentations involving covenant, conditions, insurance policies and other paperwork. You don't have to worry too much about having to understand the legalities around those documentations. Our team of experts and professionals offer you both legal and professional advice and ensure that you take the right steps and approach before committing to rent a condo in Toronto.
Variety and choice
Brewingbrokers gives you multiple choices when it comes to choosing the right condo for rent in Toronto. When others are faced with the limitation of finding a good condo in Toronto for rent, you're rest assured that you will get the best condo without any form of limitation. We are reliable, capable and efficient. We help you narrow your search to a specific location and neighborhood in the beautiful city of Toronto. Whether you want to rent a condo that is closed to your office, school, favorite restaurant, mall, or any other place of interest, you can always count on us.