Overview of the Eglinton Crosstown West Extension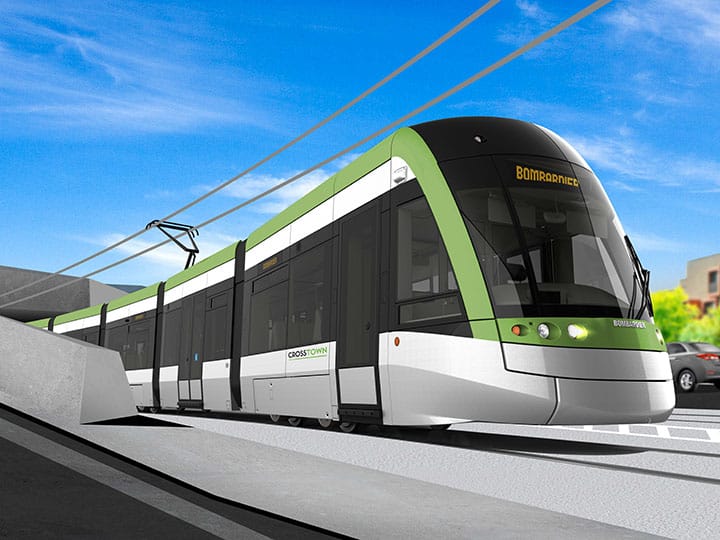 If you have been to the Yonge-Eglinton area and along Eglinton St. West lately, you know that there is a massive construction project going on to extend the Eglinton Crosstown public transportation route. The ongoing construction is resulting in certain road closures, reduction of lanes, diversion of bus routes that usually pass through the area, and for many who live, work, or frequently travel through the area – both a driving and pedestrian nightmare to navigate through the orange pylons and construction zones. However, just like with any public infrastructure project – once completed, the fruits of labour will be reaped by many.
What is the Eglinton Crosstown West Extension project?
The currently ongoing Eglinton Crosstown Light Rail Transit (LRT) project started in the summer 2011, and is expected to complete in 2022.
The Eglinton Crosstown West Extension is a public transportation extension project by Metrolinx and Infrastructure Ontario. This project aims to bring rapid transit to Etobicoke and Mississauga, making it fast and easy for people to travel to and from these neighbourhoods. The Eglinton Crosstown Light Rail Transit (LRT) will run 9.2 km from the future Mount Dennis LRT station to Renfroth Drive. It will operate mostly underground, so it will not interfere with car traffic.
Where will the new Eglinton Crosstown LRT extension connect to?
The new extension will offer links to other destinations throughout southwestern Ontario, including links to UP Express, MiWay (Mississauga transit), GO Bus services via the Mississauga Transitway (at Renfroth Drive), Kitchener Line GO Train (at Mount Dennis), and various TTC bus services at all transit stops throughout Toronto. There is a Pearson International Airport extension proposal that is being explored. If this plan is to move forward, it will extend the Eglinton Crosstown LRT line another 4.7 kilometres to Pearson International Airport.
Up to 10 LRT stations have been proposed (7 stations from Mount Dennis to Renforth Drive, and up to 3 stations for the potential link between Renfroth Drive and Pearson International Airport in Mississauga). All of these total up to almost 14 km of rapid transit.
What is the timeline for completion of the Eglinton Crosstown West Extension?
Currently, the estimated completion date is in 2030 – 2031.
What are the benefits of the Eglinton Crosstown LRT extension?
It will reduce travel times, improve access to jobs, schools, and other destinations throughout the GTA. 37,000 daily boardings are forecasted, with 18% increase in jobs in the GTA area being accessible in 45 minutes or less. As we have seen with the TTC subway extension to Vaughan, areas that are served by this new LRT line extension will benefit from new residential constructions to higher real estate property prices. The areas will be more livable due to easier and faster access to reliable public transportation.
How can I find information about real estate listings and projects in the areas that will be served by the Eglinton Crosstown LRT?
It's never too early to start your research, familiarize yourself with the neighbourhoods, and think about potentially moving into or purchasing a home in areas that will be served by this new LRT system. Browse our listings and contact us to get started.