Home Buying & Selling Considerations for a "Work from Home" Era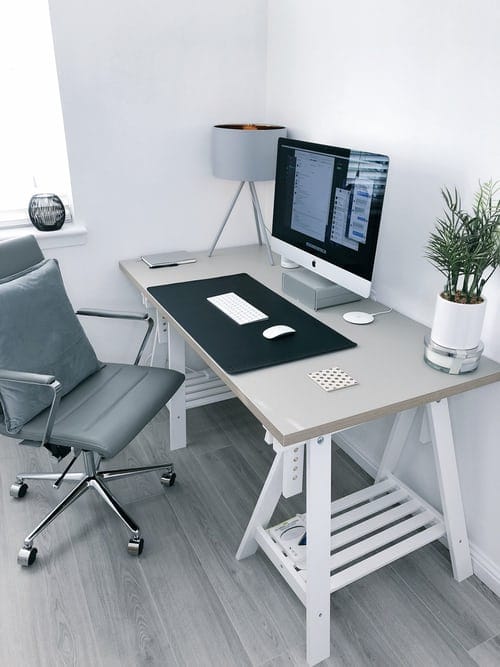 Since working from home has now become more commonplace, the dynamics of home buying and selling have changed to take "work from home" into consideration.
For Buyers
If you are a home buyer, you might want to look for a place that has extra space where you can set up a home office. This means a property with an extra room or den would be very useful, as it would provide the space needed to work from home. Try using Brewing Brokers Real Estate's search engine to look for properties in your desired area(s), and filter by size or the number of bedrooms.
Another thing to consider that although you might be going to a home showing with a real estate agent, the owner or current occupant might be at home working, so be mindful.
For Sellers
If you have listed your house or condo for sale, and regularly work from home, use the following tips to make your space still look presentable to potential buyers, and ensure that showing times do not interfere with the work that you need to get done at home.
Set up specific open house hours and showing times
Check your calendars for when your upcoming conference calls will be, and set up the open house hours and showing times accordingly. If you work 9 am – 5 pm at home, you might want to schedule showing times in the evenings and weekends. Communicate these times to your real estate agent so they can schedule appointments accordingly.
Pre-screen potential buyers or do home showings in "time blocks"
You can speak with your agent about the possibility of pre-screening potential buyers, which might cut down the number of showings. Pre-screening criteria could be to only do showings for potential buyers who have been pre-approved for a mortgage, or if they seem very serious about buying. Alternatively, ask your agent to try to line up home showing appointments in a certain time block (e.g. 3 hours to do a number of consecutive showings). This might not always be possible depending on everyone's schedules, but it could be an option.
Keep your home work area clean and tidy
Home staging is one of the most important elements of home showing. Potential buyers' decision to put forward an offer depends largely on what they see. Keep your work area clean and tidy at all times, so you don't need to scramble to organize everything when people come in. Clean the desk from excessive paper and dirty plates, put away unnecessary items, wipe dust off, and place items in a presentable manner. On the plus side, having a neat desk can also make you be more efficient and productive.
Make adjustments to your workload
Have a contingency plan in place in case you are interrupted while working from home. If there is any work that can be completed in advance, do so. This should free up time to get ahead on work, so you have more flexibility to step away for an hour or two during the day in case there are any home showings.
Make adjustments to your workspace
If your work can be done remotely anywhere with WiFi or Internet connection, consider getting a bookable or drop-in desk at a co-working space. Some co-working spaces offer rental by the hour or day without any membership or monthly commitment. This way, you can step out of the house when needed while still getting your work done. Alternatively, find a local coffee shop or library with WiFi to work in temporarily.
Contact a real estate agent to discuss any home showing arrangements, preferences, or adjustments you need if you work from home.